Plus other cool things people wrote, illustrated, and recorded.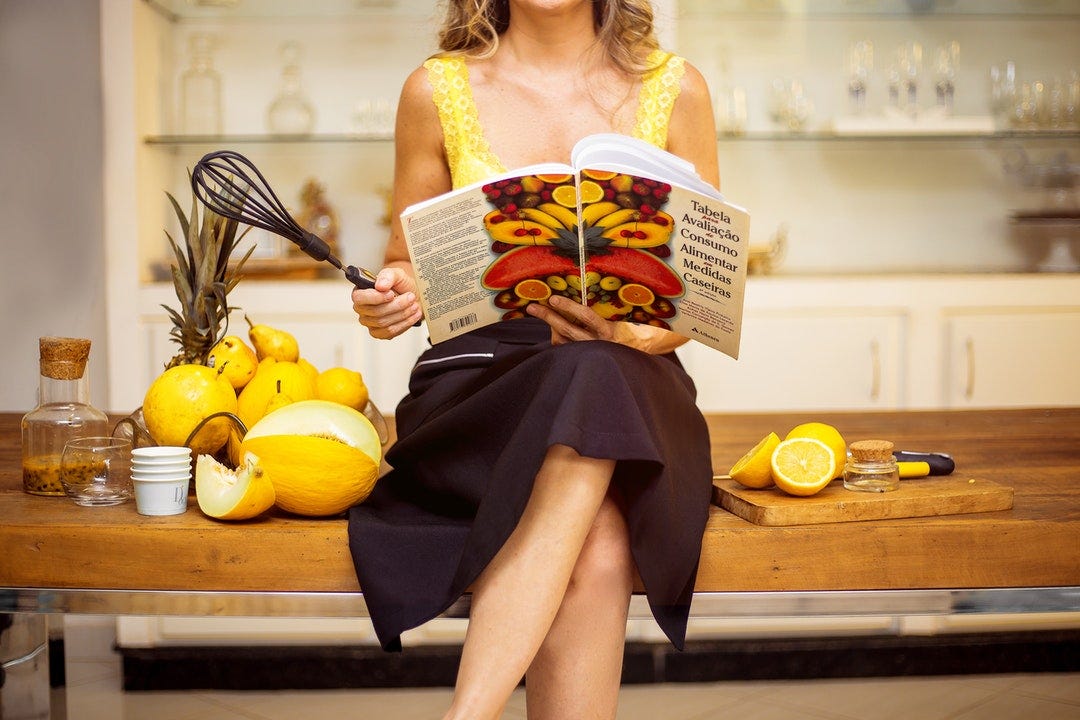 The Secret Life of a Cookbook Ghostwriter
— FOOD / PEOPLE
Caveat: This article is old. It was published in 2012, which, in these digital publishing times, might as well be ancient. But it's still a fascinating look into the lives of cookbook ghostwriters who create magic out of thin air. It might seem like a glamorous job—trailing famous chefs, learning their secrets, being privy to the inner workings of their brilliant minds—but reality seems to be far more dismal. Writer Julia Moskin interviews chefs and fellow cookbook writers and spills the beans (tactfully keeping the badly behaved anonymous) in this piece for The New York Times.
Ordinary People and Extreme Athleticism
— HEALTH / FITNESS
There's no denying the number of ordinary people testing their physical limits. While not everybody is (or can be) Eliud Kipchoge, it appears almost everybody is a runner and many are marathoners. There are a select few who take it even further—ultra-running, Ironman… It's great that people are looking after their physical health. But is that all there is to it? Paul Flannery makes the case for extreme athleticism being the new midlife crisis.
London shopfronts from Shoreditch to Plaistow
— ILLUSTRATION
This edition of the newsletter is terribly tardy, and so I missed telling you about Eleanor Crow's exhibition at London's Townhouse Gallery. Luckily, her illustrations are available as a book—over 100 shopfronts of bakeries and butchers to cafés and florists.
Still not convinced you need this in your life? Get a glimpse of Crow's work on the BBC. Learn about London's oldest coffee stall, Syd's, now run by Syd's granddaughter, Jane. Or check out Daniel Lewis & Son, founded in 1797 (the city's oldest ironmonger) as Presland & Sons, which closed in 2012. It's not just a beautiful collection of illustrations—it's a look into the history and evolution of local businesses in London.
Meet the Bartender Who Invented the Old-Fashioned
— HISTORY / PEOPLE
The Old-Fashioned is back in fashion in bars around the world. Where did it come from? A man named Theodore Proulx's 1888 book The Bartender's Manual has the earliest known recipe for the drink, along with one of the earliest mentions of the Martini. We know little about Proulx, so writer Robert Simonson did a little digging on him to learn he was a Canadian-born lawyer (!) who was also an adept bartender in Chicago.
Learning Languages with an Owl
— BUSINESS / TECHNOLOGY
The best way to learn a new language is immersion. But that's also unrealistic—how many of us can pack our bags and drop ourselves in the middle of a foreign country for the months or years it takes to become fluent? Not many at all. Can you learn a new language with the help of technology? Duolingo wants to help you try. It doesn't claim to make you fluent, but it does help your vocabulary and basic skills. It must be doing something right—it claims to have 30 million active monthly users learning one (or more) of its 36 offered languages. Susan Adams looks at the growth of Duolingo, from its founders using Spanish for Dummies while building it to the behemoth it is today.
---
Icelandic rock and blues.
— MUSIC
I'm not sure when I first heard KALEO, but I do know it's been a while since I heard anything new from them. The bad news: there's been nothing new since 2016. The good news: a new album is expected in 2020!
---
How to light a movie scene.
— VIDEO / TUTORIAL
The sun shines through a room's windows, you can see headlights as a car pulls up, and lightning blazes through the sky. It all looks effortless on screen. The audience doesn't think about how the creators made the set look sun-lit, it looks like the room is sun-lit—that's the whole point of stage/movie lighting.
In reality, it's a combination of lights, gels, filters, and more that brings a scene to life. Every shadow is accounted for, every reflection deliberate. This 15-minute video by Dugly Habits, a German film production company, shows how they used lights to create three different moods on camera—a romantic breakfast, a dramatic dinner, and a frightening thunderstorm.
---
Thanks for reading! I'm Shivani, a writer & editor, caffeine addict, and runner who loves tacos and has no hand-eye co-ordination. You can find me on Twitter at @wordsbyshivani.
Cool Things People Made is a fortnightly newsletter bringing you the coolest things people are creating around the world. Don't miss out! Subscribe to get the newsletter in your inbox (no spam, I promise).